The Good Report 2022
None of us remain unchanged by the events of the last few years. As the world slowly reopened, we've returned back to work, back to school, and back to our lives. But most importantly, we've come back together.
Doing good simply isn't possible without our team and our customers. It's a movement we're building side-by-side to make a positive difference in people's lives. Taking action when it matters, and creating meaningful change beyond today.
From supporting flood-affected communities, to getting students back to school, to reducing our carbon emissions—it's all in our annual impact report: The Good Report 2022.
From the bottom of our hearts, thank you. We couldn't do it without you.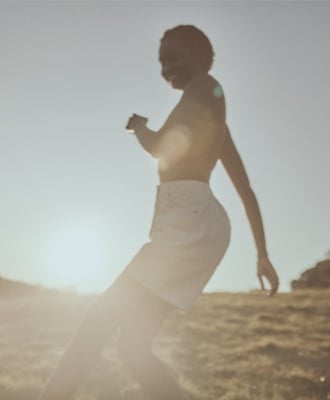 365 days of doing good
A snapshot of this year's highlights.
JANUARY
Welcoming 14,678 students back to the classroom
Our Cotton On Foundation supported schools had a return rate of 92.3% of students from pre-pandemic levels. We made changes to accommodate a large number of new enrolments, so every student could access a quality education.
FEBRUARY
302 new farmers join our Africa Cotton Program
What began as a pilot program now spans across Kenya and Mozambique, with the mission to train farmers in sustainable farming practices and open pathways to explore agriculture as a meaningful career.
MARCH
Breaking ground at Dr JL Dube High School, South Africa
Major renovations are underway to build a world-class learning facility with computers, internet access, and sports and performing arts areas. The school will be able to support more than 12,000 students from Grade 8 to 12.
APRIL
Raising funds for flood relief
Driven by Foundation's unique fundraising framework, we rallied to help flood-affected communities across Australia and South Africa. Raising over $580,000 AUD for the Australian Red Cross, and R512,000 for the UNICEF KZN flood relief response.
MAY
The next wave of recycled swim
Our recycled ranges make up part of our bigger circularity goal. We're collaborating with suppliers to source recycled fibres that repurpose plastic waste, diverting it from our oceans and landfills. This year, we've been working with REPREVE©, the world's leading brand in recycled performance fibre made from recycled bottles. Our sights are set on launching a new recycled swim range in the USA in early 2023.
JUNE
Big love for recycled puffers
Our best-selling Mother Puffers are made with 100% recycled polyester in the shell, lining and fill. Converting to recycled materials reduces our reliance on conventional synthetic fibres. Now we're working on doing even more, by exploring recycled alternatives for the trims.
JULY
Better denim from start to finish
We partnered with RESET Carbon, a specialist supply chain and environmental consultancy, to measure how we're reducing our impact in a meaningful way. Compared to the industry average, our denim uses 21% less water, 25% less energy and 19% less carbon.
AUGUST
Taking over Aussie bathrooms with Nice One
We launched a range of skin-loving bathroom essentials that look good and do good. Made in Australia with natural oils and extracts, and with 100% of proceeds supporting projects that empower youth to thrive.
SEPTEMBER
Pledging $2M to protect the Great Barrier Reef
With the Great Barrier Reef at a critical tipping point, preservation of the reef has never been more urgent. We're pledging $2 million AUD to Citizens of the Great Barrier Reef over the next three years as a founding partner of The Citizens Reef Cooperative. Supporting a collective that's bringing research, science, technology and tourism industries together to share knowledge and work collaboratively on innovative ways to protect the Reef. It marks the first Cotton On Foundation partnership under our Environment pillar.
OCTOBER
Reflect: Our first Reconciliation Action Plan
Reconciliation is an ongoing journey. We will walk alongside Aboriginal and Torres Strait Islander peoples to reflect, listen, learn, and act authentically and humbly to strengthen relationships for the benefit of all Australians.
NOVEMBER
Raising over $450K for brain cancer research
Co-designed with Carrie Bickmore, this year's limited-edition summer caps sold out in only a few hours! Funds raised go to Carrie's Beanies 4 Brain Cancer Foundation to fund vital brain cancer research.
DECEMBER
15 years of Cotton On Foundation
From day one, Cotton On Foundation has stood up against inequality. Fifteen years later and with more than $150 million AUD fundraised, our commitment is stronger than ever to support quality education, environmental projects and mental health initiatives around the globe.