15 years of changing lives—and we're just getting started
From day one, Cotton On Foundation has rallied a community of changemakers to create positive change. The model is simple, but unique: Life-changing products with 100% of proceeds dedicated to projects across the globe. Driven by engaged, passionate teams. Ignited by connected customers. And enacted by local experts on the ground working with communities in need.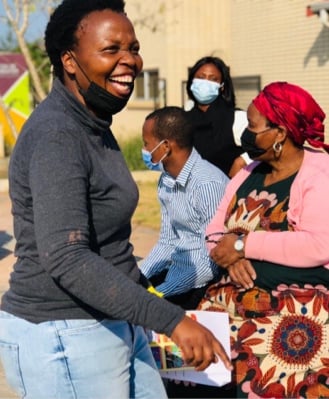 In fifteen years, we've committed over $150 million AUD to projects in Uganda, South Africa, Thailand and Australia. Cotton On Foundation now joins the top 5% of Australian NGOs—one of 37 organisations who raise above $10 million AUD annually.
We're incredibly humbled and inspired by all the good our community has accomplished. Together, we've built schools, trained educators, delivered basic necessities, and supported some of the most vulnerable communities through a global pandemic. More importantly, we've helped to open the doors to a brighter future. That's our collective impact. That's your impact.
Now our sights are set on making an even bigger difference: Empowering this generation to create a world where everyone can thrive
The issues facing our supported communities are complex and ever-changing—but our commitment to changing lives is stronger than ever. That's why we're evolving our impact strategy beyond the quality education space, to support partners and organisations working to address some of the biggest issues facing young people today. Over the next five years, Cotton On Foundation aims to raise $150 million AUD to impact supported communities around the globe with a focus on three key areas: Environment, Education and Mental Health.
100% for our planet
We will amplify climate-positive initiatives and support those who are delivering powerful, measurable and sustainable impact to protect our oceans, land and wildlife. Our goal is to do our part to protect, preserve and restore the Earth's natural assets.
We will deliver:
Ocean conservation activity by supporting partners to preserve oceans, and protect reefs and marine wildlife to maintain diverse ecosystems
Land conservation activity by supporting partners to create opportunities for carbon removal through reforestation programs and protect biodiversity
Wildlife habitat protection by supporting partners to restore degraded habitats and conserve wildlife populations
Regenerative farming by supporting partners that use holistic land management practices to increase biodiversity, ecosystem health and resiliency
Indigenous land management activity by supporting partners to preserve the practices of Australia's Indigenous community
100% for education
From early childhood through to further studies, we will nurture active citizens and contribute to a world that dispels inequity and prejudice. Our goal is to provide education and pathways to meaningful employment for 100,000 young people.
We will deliver:
Infrastructure through functional, sustainable and inspiring schools and classrooms.
Ongoing professional development and training for teachers and educators
Quality education to promote holistic educational outcomes
Opportunities for girls so they have a safe space to pursue their dreams and contribute to society at every level
Pathways to meaningful employment for every young person
Programs that support all aspects of student wellbeing, including their physical, social and emotional wellbeing
Basic necessities like clean water, nutritious food, hygiene products and access to healthcare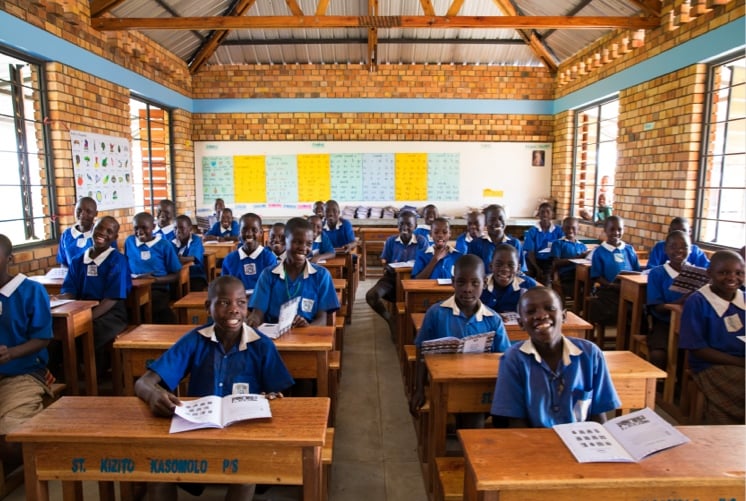 100% for mental health
We will partner with experts to deliver activities that support optimum mental health, while promoting resilience and the discovery of identity, to empower a global community of safe, happy and healthy people. Our goal is to reduce stigma and increase access to mental health services for young people.
We will deliver:
Promotion through our platform to reduce stigma, share resources, and advocate for the improvement of mental health and wellbeing for young people
Prevention initiatives by supporting partners to strengthen early interventions, including early detection and early treatment
Treatment services by partnering with experts to improve access to formal mental health services
Connection to culture programs by supporting activities and workshops that foster connection to identity and country for Aboriginal and Torres Strait Islander youth
"The next chapter for Cotton On Foundation involves advocacy on a global scale, with ambitious fundraising goals and exciting new partnerships. We started with a passion to empower youth around the world to make a difference and help create a better future for other young people. 15 years later, we know this model works. I'm excited to work hand-in-hand to fundraise over $150M to deliver this incredible impact."
—Tim Diamond, Cotton On Foundation General Manager
Let's give 100%
Everyday Cotton On Foundation purchase is an action for positive change. Let's do good together.