Meet the new Foundation water bottle
We've made the switch—for good—by removing single-use plastic water bottles from our stores. Taking their place is our new resealable aluminium water bottle. Infinitely recyclable and still life-changing. This bottle supports Cotton On Foundation's global projects with 100% of proceeds going towards empowering youth through quality education and access to healthcare.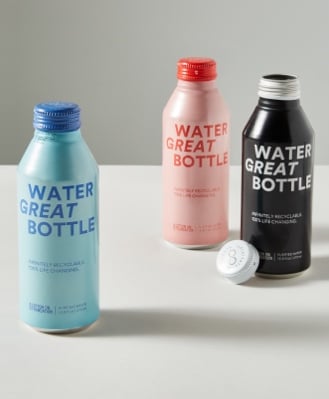 So, what's the big deal with aluminium?
Our water bottle is made from 100% aluminium with 70% recycled aluminium. It has a resealable lid, so you can hydrate on-the-go and reuse the bottle. Aluminum has the highest recycle rate of any drink container globally. Unlike other packaging materials, it doesn't degrade or lose purity through the recycling process, meaning it can be recycled over and over again. Literally forever. By making the switch to aluminium, we're saving an estimated 40 tonnes of plastic from hitting landfill every year.
How this bottle changes lives
Like all our Cotton On Foundation products, your purchase supports projects around the world that keep kids healthy and in school. This includes programs like WASH (Water, Sanitation and Hygiene), which provides clean drinking water, toilet facilities and hygiene education to the communities we support.
Thanks to you, we're able to provide clean drinking water for students in Southern Uganda. To date, we've installed 94 water tanks with the capacity to hold over 4 million litres of water. These are all refilled year-round as it rains.
Who we partnered with to make it happen
To bring our aluminium water bottle to life, we partnered with Dominic Goldsworthy, a young entrepreneur who's revolutionising the packaged water industry.
Dom identified a real need for alternatives to single-use plastic, with better recycling solutions. That's when Wallaby Water was born—Australia's most recycled and most recyclable packaged water alternative.
"Aluminium just makes sense. It's a highly valuable material with the highest recycling rate and the highest recyclability. Plus, there's no confusion about which bin it goes in."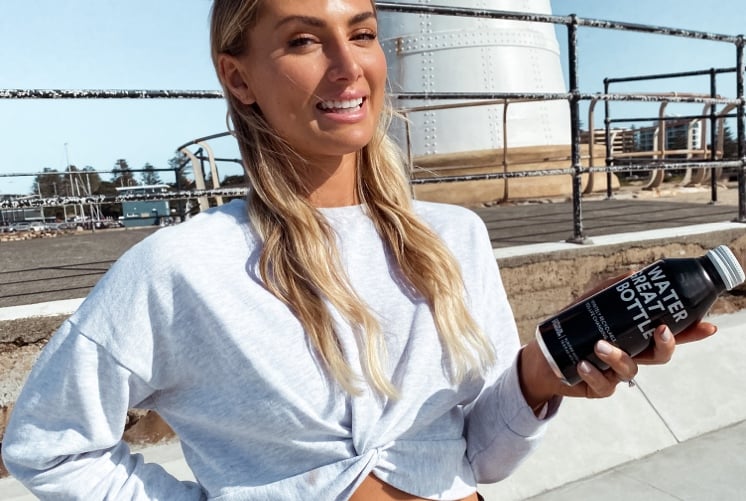 Grab our new aluminium water bottle instore
Cotton On Foundation aluminium water bottles are currently stocked exclusively in Cotton On stores across Australia, New Zealand and USA. In South Africa, we're partnering with Domaleo to launch an aluminium can option for still and sparkling water. And we're in the process of working with local supplier partners to roll out sustainable solutions in more regions. So, watch this space!
You're doing so good
You're changing lives with every Cotton On Foundation purchase. 100% of proceeds go towards empowering youth through quality education and wellbeing projects.