Cotton On X Empty Esky: South Australia coast
Scenic vineyards, unmatchable menus and once-in-a-lifetime experiences. The coast of South Australia is a must-see for, well, everyone.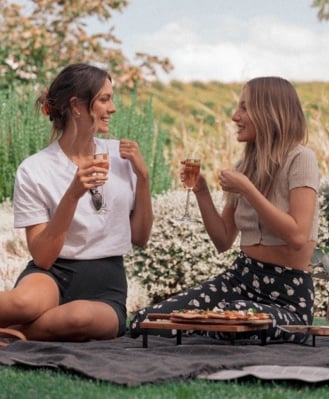 Cotton On X Empty Esky:
A coastal escape in South Australia
From rugged Kangaroo Island to the scenic vineyards of the Adelaide Hills, the coast of South Australia is a must-see for, well, everyone. Known for their cool-climate wines and unmatchable menus, South Australia also boasts some seriously 'gram-worthy sights and once-in-a-lifetime experiences.
We headed down the coast with our friends Michelle and Madeline, and Empty Esky founders Elle and Erin. One year on, South Australia's bushfire affected regions are regenerating, and businesses are starting to recover with the support of local and interstate travellers. Get excited to support your South Australia mates and fill your eskies with amazing local goodies.
Day one
Your trip starts high in the Adelaide Hills, just 45 minutes out of the CBD. Take a scenic drive towards Lobethol, home to lush valleys and world-class wine.
A must-stop for lunch: Golding Wines on the outskirts of Lobethol. Think homemade pizzas, made-to-share plates and locally sourced ingredients.
Head to The Beerenberg Family Farm to fill your basket with field-fresh strawberries. November to April is the best time to visit!
Check in at The Vineyard Retreat, McLaren Vale. These cosy guest houses offer incredible views of the 15-acre working vineyard and surrounding wine region.
"When the bushfire came through our property, all of the native bushland was burnt. But now, you can see regeneration. You can see green shoots. It's really heartening to see"
- Lucy Golding, Golding Wines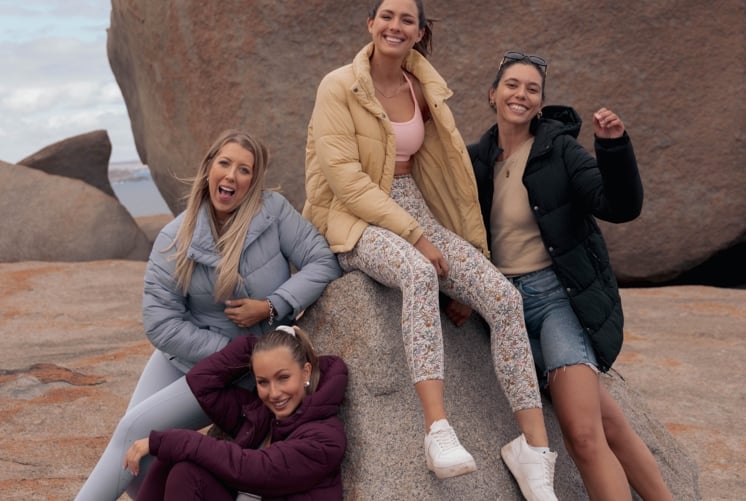 Day two
Off to Kangaroo Island by ferry! One year on, this natural wildlife sanctuary is now in recovery, and new wildlife can be seen everywhere.
One for all the lavender lovers. The Emu Bay Lavender Farm is co-owned by Sophie and Eliza, fourth and fifth-generation Kangaroo Island locals. (Hello, local travel tips!)
Next stop is the Remarkable Rocks at Flinders Chase National Park. These granite boulders have been shaped by erosion for over 500 million years. The name says it all— get ready to fill your camera roll.
Go for a hike and check out Admirals Arch, a natural cave on the coast of Flinders Chase. You might just spot some cute seal pups in the rockpools below.
"We had no international tourists at that time, but we were able to support our community with a space to visit and catch up with friends."
- Sophie, Emu Bay Lavender Farm
Day three
Start your day the best kind of way: A sunrise dip at Emu Bay Beach. A real gem on the north coast of Kangaroo Island, with crystal-blue waters and stunning white sand.
Ever cuddled a koala? Head to Kangaroo Island Wildlife Park for this once-in-a-lifetime experience. During the 2020 bushfires, this wildlife sanctuary rescued and rehabilitated over 800 animals.
Lunch is served, under the canopy of a stunning 120 year old tree at The Enchanted Fig Tree. Work your way through the delicious menu in this magical outdoor restaurant.
Spend your final night at Ecopia Retreats. It's luxe accommodation meets off-grid tranquility. In other words, the best of both worlds.
"I really loved learning about the extent of the bushfires and how the community has really come together to support each other and get through such a hard time together. So many businesses in SA are family owned and the passion they have for the community is really admirable."
Cotton On is proud to partner with Empty Esky to help bushfire-affected communities get back on their feet.

Join today and get
20% off
full price items