This year, we're talking resolutions that keep it 100% real. Feeling 'blah'? Put on a kick-ass playlist and dance it out. Have that slice of pizza. Swap #fitnessgoals for fresh air. It's about making zero apologies and doing whatever feels good.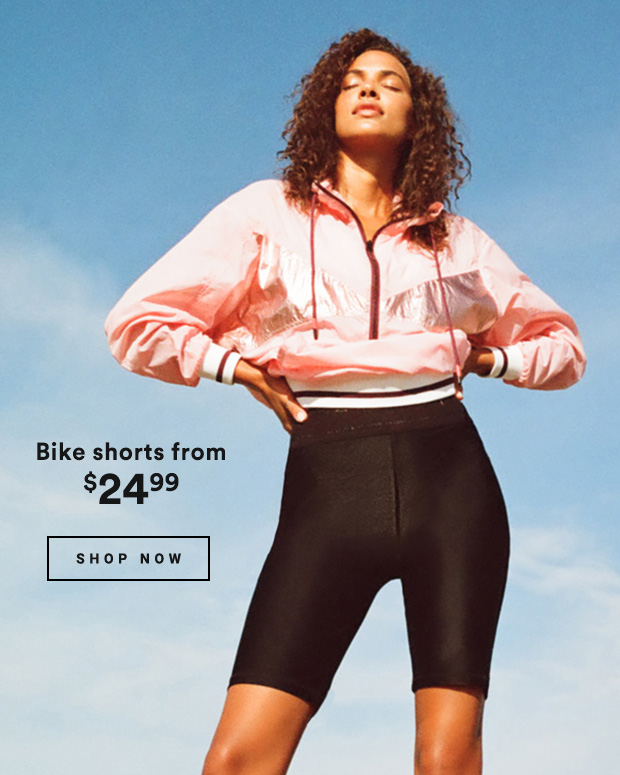 Being healthy and active doesn't mean feeling deprived. Say yes to that slice. After all, who wants to live in a world without pizza?
Whether it's binge-watching a new show, or being stuck in a 'gram vortex, we're all guilty of a little too much screen time. Step away and reconnect with an activity that excites you - there's a whole world out there.
Women's Activewear
Move to your own beat and get a rush of endorphins in activewear that looks as good as you feel. Think 90s inspired active jackets, booty hugging bike shorts and oh so comfy active gym tops and sports bras and crops. Whether you're a total gym bunny or yoga lover, we've got active tights and yoga clothes that move as you do. Hit the track in active shorts that were made for running and walking all distances, long and short. We've got work out clothes for every girl, no matter how or where you wear it. This year, it's about active wear your way, finding your own groove and making no apologies.