Let's plant a better future.
One tree at a time.
Our forests are disappearing. Every second, an area the
size of a football field is destroyed. We need to act now.
The world needs more trees.
More trees to regenerate forests.
More trees to protect wildlife habitats.
More trees to support communities.
More trees for a thriving planet.

Join us on our mission to plant
1 million trees
Cotton On Foundation has partnered with One Tree Planted and WWF-Singapore to plant 1 million trees over two years.
Look out for our one-month fundraising campaigns in 2023 and 2024. You can take action by purchasing Cotton On Foundation products or making a donation, online or in Cotton On stores around the globe. 100% of proceeds will directly support our collective mission to plant 1 million trees where they're needed most.
Your 2023 impact:
We launched our Year One fundraising campaign on April 1, online and in Cotton On stores around the globe. Together, we raised over $1.28M AUD—above and beyond what we expected! That means we're committed to planting 803,000 trees so far. It's an amazing team effort to have almost reached the global target in our first year. Here's to make an even bigger difference in 2024.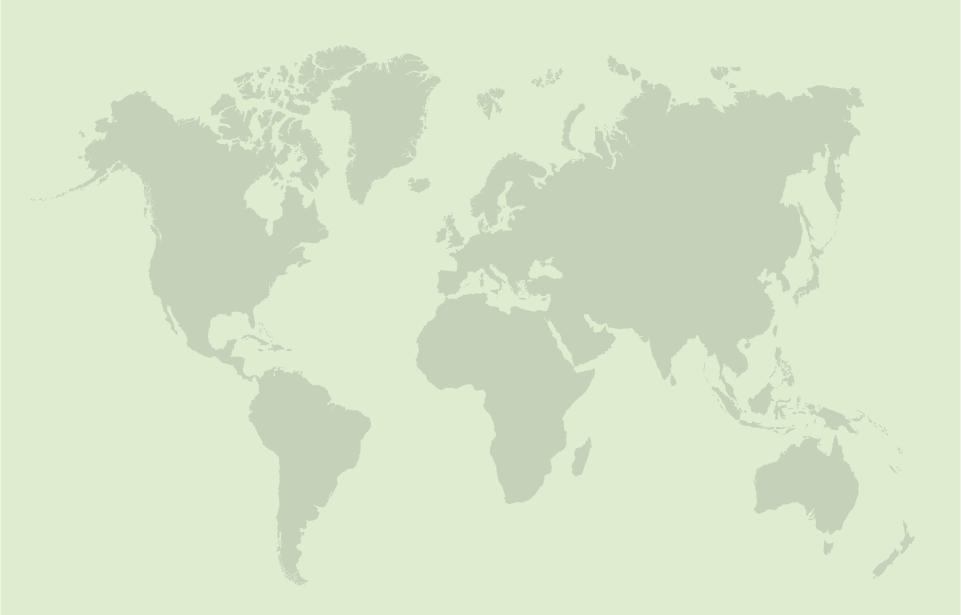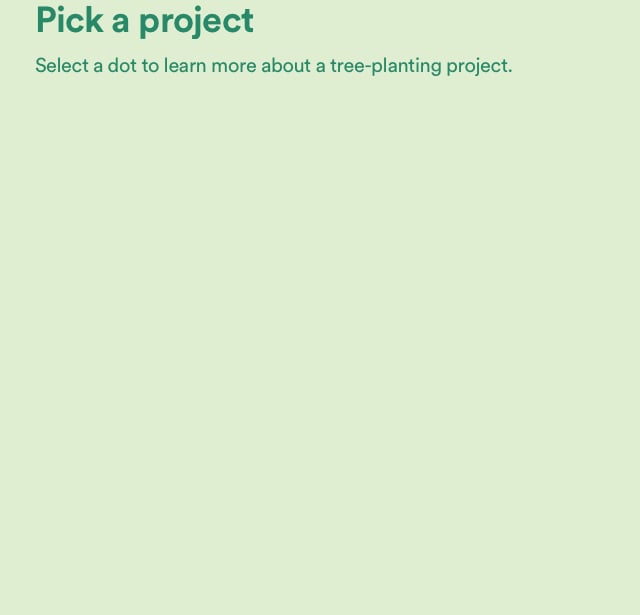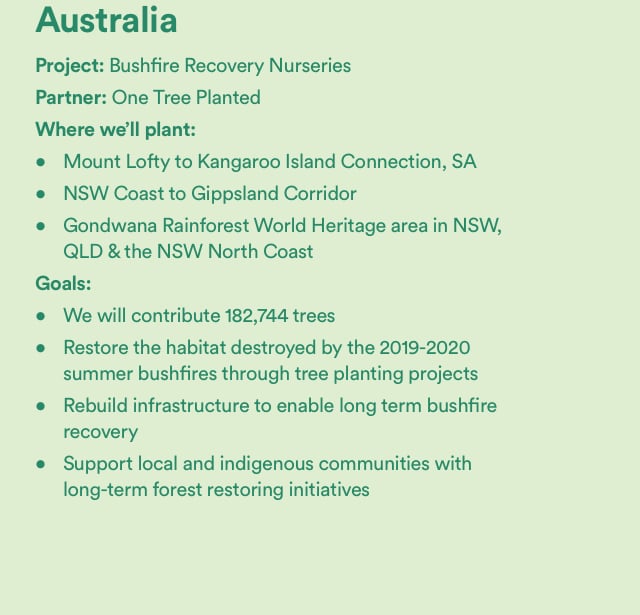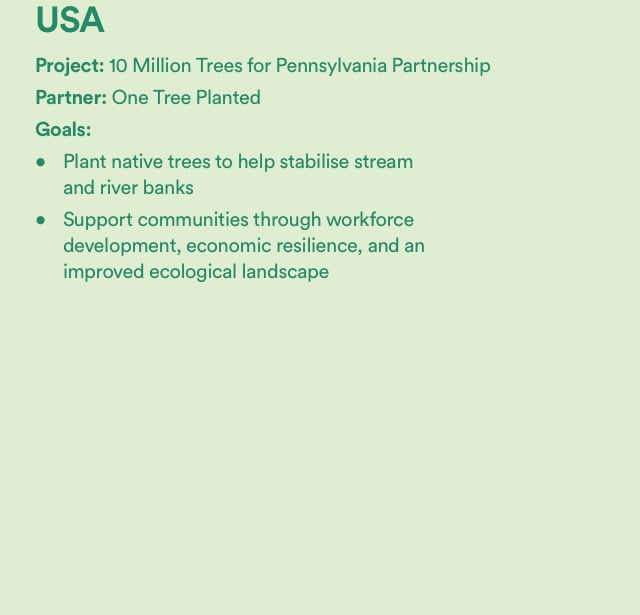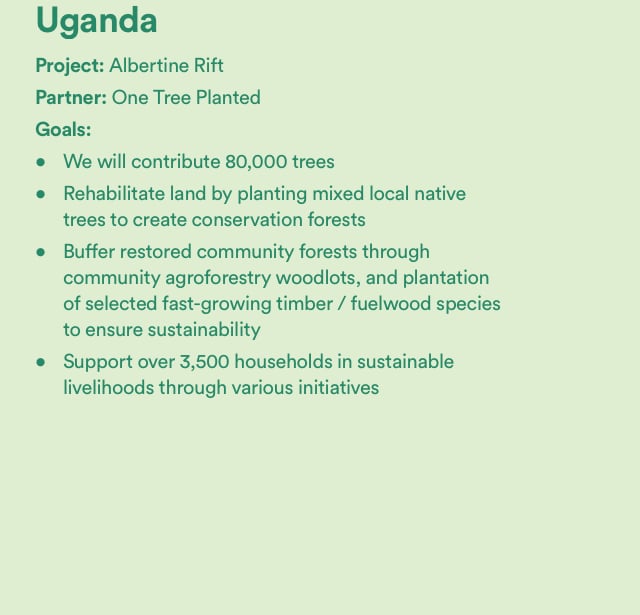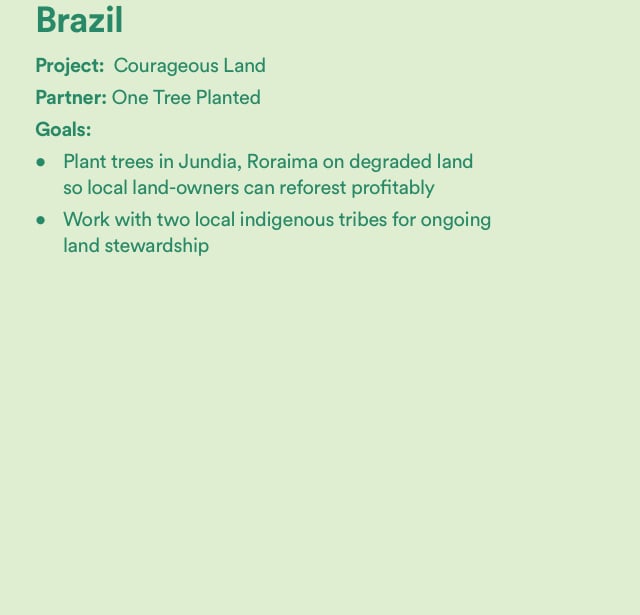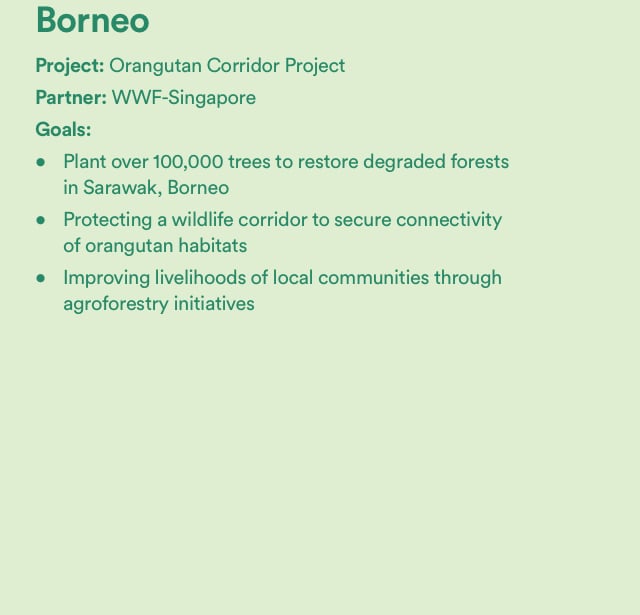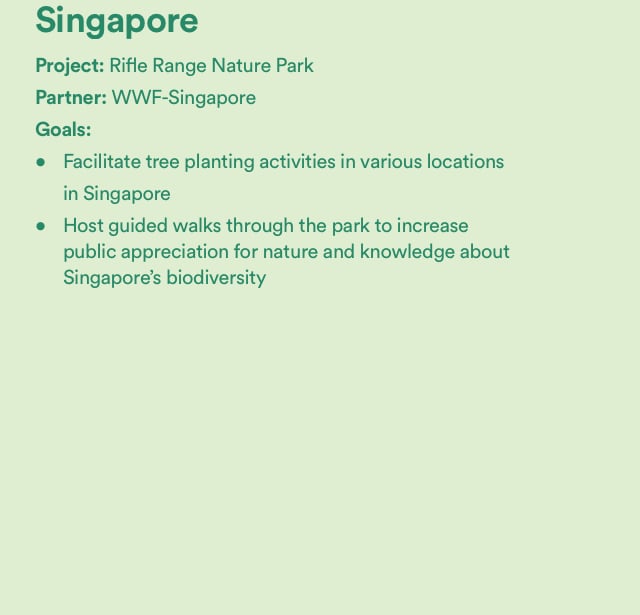 Cotton On Foundation
Cotton On Foundation is the philanthropic arm of the Cotton On Group dedicated to creating a world where every young person can thrive. Aligned to the United Nations Sustainability Goals, its mission is to deliver real and lasting impact across Holistic Education, Mental Health and Environment.
One Tree Planted
One Tree Planted is a non-profit organisation focused on global reforestation. Since 2014, they have planted over 92.7 million trees in more than 80 countries.
WWF-Singapore
WWF-Singapore is an international hub of World Wide Fund for Nature, one of the world's largest and most respected independent conservation organisations working to sustain the natural world for the benefit of people and nature.

1 million trees is a global target over 2 years to support conservation work through One Tree Planted and WWF in Singapore & Malaysia. Excludes Cotton On Foundation face masks, hand sanitisers and wipes.